Railways
Books >
Railways
>
SIGNALLING IN THE AGE OF STEAM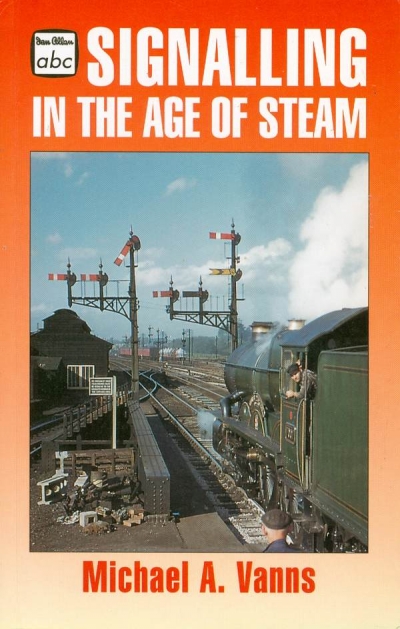 Vanns, Michael A.
SIGNALLING IN THE AGE OF STEAM
Very numerous b&w illustrations from photographs, drawings and engravings, numerous diagrams and track layouts in text, appendix giving extracts from 1960 BR Signalling Regulations, 112 pp, paperback, corners a trifle rubbed, otherwise in very good condition, Ian Allan (Shepperton, Surrey) 1995
18.4 x 11.4 cm, 150g, ISBN 0 71102 350 6
See below the description from the book's rear cover.
Printed in the usual Ian Allan tiny type in double columns, so a great deal of information is given in a small book. Only ever issued in paperback, and now out of print.
£5.75
(FREE UK Mainland delivery)
Click to enlarge images below