Photography
Please scroll down for details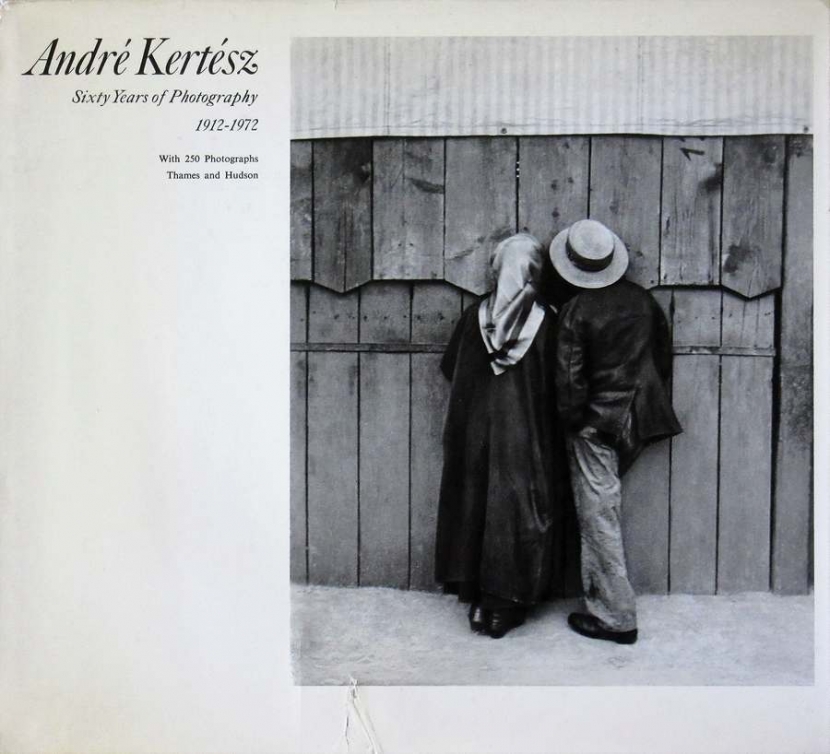 Click to enlarge images below
Kertész, André
SIXTY YEARS OF PHOTOGRAPHY
1912-1972, chronology, list of articles about Kertesz and extremely brief notes to the plates, album of b&w plates (see specimen below), 224 pp, grey cloth in d/w, d/w torn and rubbed at top edge (but neatly repaired), contents and binding in very good condition apart from very slight spotting to endpapers, and browning to the closed edges of the pages and to the cloth at the top and base of the spine, Thames & Hudson 1972
23.8 x 26.2 cm, 1340g, ISBN 0 50054 010 1
See the description from the dustwrapper flap. The American edition of this book claims to be edited by the Dadaiste poet Paul Dermée, but in fact his only contribution is a short poem as a foreword. The real editor seems to have been Kertész himself, and he claims the copyright to the book on the verso of the title-page.
Despite the dustwrappers of both the English and American editions stating that the book contains 250 photographs, there are in fact 235. This is corroborated by the notes to the plates, which use the page numbers on which the plates appear, and we have checked the page-numbering and nothing is missing. This has to remain another bibliographical conundrum, though we must confess to being a little surprised that no-one at either publisher seems to have sat down and counted the plates, despite the page-numbering stopping at 224 . . .
The book is heavier than you might expect, as the publisher used heavyweight paper to better reproduce the photographs. It would therefore cost a good deal to send the book abroad. If you are outside the U.K. and are thinking about buying it, please email us first on enquiries@monkshillbooks.co.uk and we will quote a price for postage.
£48.00
(FREE UK Mainland delivery)