Aircraft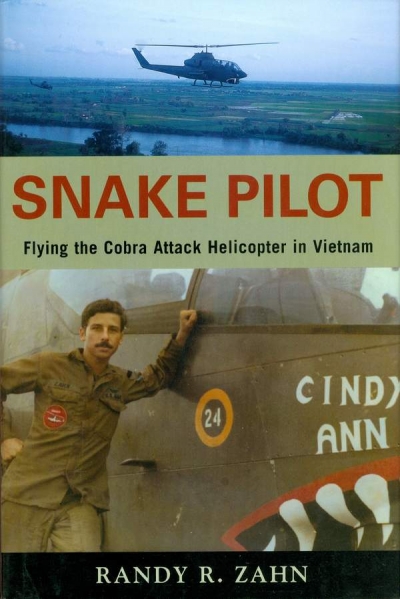 Zahn, Randy R.
SNAKE PILOT
Flying the Cobra Attack Helicopter in Vietnam, b&w photo illustrations, map, glossary, list of sources and index, x & 283 pp, black boards in d/w, tiny patch at base of rear cover of d/w where glaze is delaminating, spine of d/w a trifle scratched, otherwise in very good condition, Brassey's (Washington, D.C., USA) 2003

22.7 x 14.6 cm, 520g, ISBN 1 57488 565 0
That is, during the Vietnam War in 1970 and 1971. See below the description from the dustwrapper flap and extracts from advance reviews from the rear of the dustwrapper.
Still in print, but only in paperback, and available in this country at £11.99. Our copy is a proper sewn hardback.
£7.75
(FREE UK Mainland delivery)
Click to enlarge images below