Topography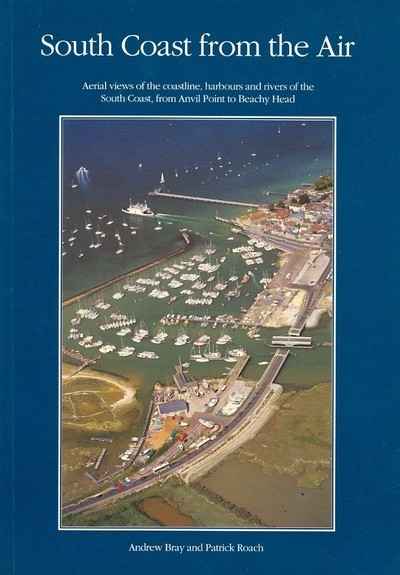 Bray, Andrew & Roach, Patrick
SOUTH COAST FROM THE AIR
Aerial Views of the Coastline, Harbours and Rivers of the South Coast from Anvil Point to Beachy Head, most photographs in colour, occasional b&w photographs, maps of each section, index, 112 pp, paperback, very good condition, Bray and Roach (Dorchester, Dorset) 1989
29.5 x 20.3 cm, 510g, ISBN 0 94878 826 7
That is, not all of the South Coast – Anvil Head is off Swanage, and Beachy Head is between Newhaven and Eastbourne.
Andrew Bray was at the time the editor of "Yachting Monthly", and comments, "After our first few flights we both realised the added perspective that aerial views offered of the coastline, ports and harbours and the value they have for anyone sailing those waters. Apart from being useful to help visualise a particular harbour or hazard, they allow the reader better to relate place with place more easily, to orientate himself, which is not always easy when following a narrow channel or curving coastline. They give a feel for distance, show hazards both coastal and offshore and give a unique and uncluttered view of ports and harbours."
Only ever published in paperback, and now out of print.
£7.75
(FREE UK Mainland delivery)
Click to enlarge images below