Medieval Literature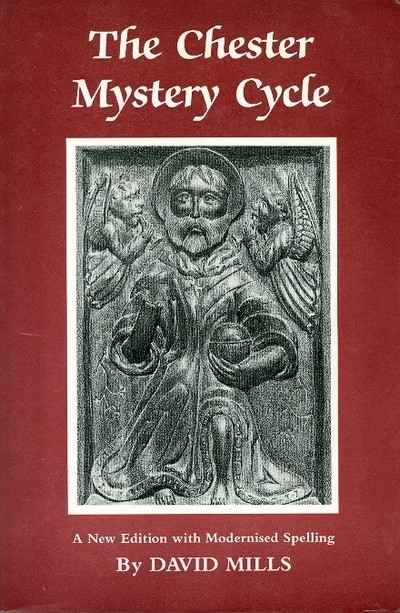 Anon.
THE CHESTER MYSTERY CYCLE
A New Edition with Modernised Spelling by David Mills, introduction and suggestions for further reading, appendix giving readings preferred to those in the Early English Text Society text, paperback, covers covered in library film, rear cover bent and corners a little curled, otherwise very good, Colleagues Press (East Lansing, Michigan) 1992
22.8 x 14.5 cm, 680g, ISBN 0 93719 127 2
See the brief description (below) from the book's rear cover.
Now out of print.
£11.50
(FREE UK Mainland delivery)
Click to enlarge images below