Architecture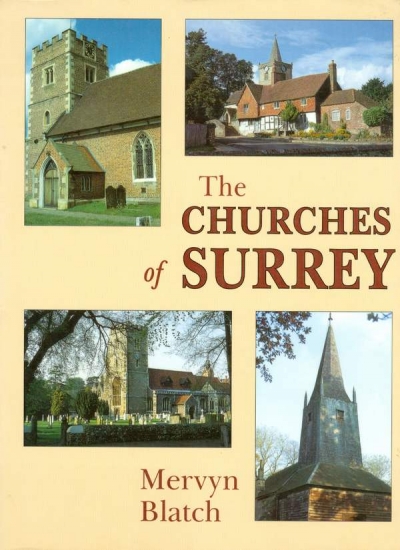 Blatch, Mervyn
THE CHURCHES OF SURREY
Very numerous illustrations from photographs and reproductions of brasses and inscriptions, 16 pp section of colour photographs, index, [viii] & 232 pp, navy blue boards in d/w, spine of d/w faded, otherwise in very good condition, Phillimore (Chichester, West Sussex) 1997
24.5 x 17.9 cm, 870g, ISBN 1 86077 002 9
See the description below from the dustwrapper flap.
The dustwrapper has been extremely neatly covered in Blue Peter-type sticky-back plastic but this does not appear to have affected the book in any way, and the dustwrapper will probably last a great deal longer as a result.
The website of History Press (who now own Phillimore) refers prospective purchasers to Amazon, who will sell you the book for £30.
£8.75
(FREE UK Mainland delivery)
Click to enlarge images below