Film
Books >
Film
>
THE GREAT MOVIE STARS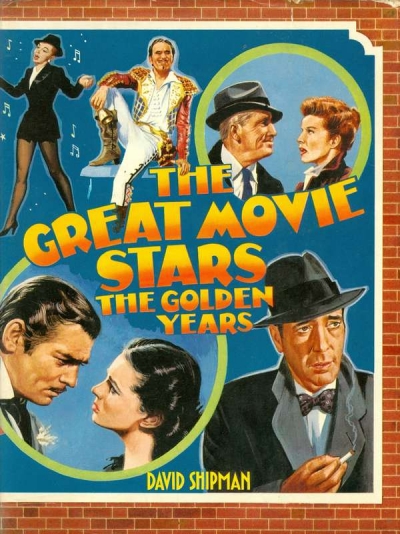 Shipman, David
THE GREAT MOVIE STARS
The Golden Years, very numerous b&w illustrations from photographs and posters, bibliography, index, 576 pp, orange boards in d/w, d/w a little tatty with score mark to rear cover and creasing and small chips and tears to top and bottom edges, spine of d/w a trifle sunned, closed edges and margins of pages a little darkened, otherwise in very good condition, Hamlyn Publishing Group 1970
24.6 x 18 cm, 1620g, ISBN 0 60033 817 7
See the description below from the dustwrapper flaps.
Nowhere in the book is it stated what 'the golden years' are. However, the author carried on his researches and produced two further volumes – 'The International Years' and 'The Independent Years' – which indicate that this first volume deals with the movie stars who became famous up to and including the Second World War. So you get Michael Redgrave and Shirley Temple, but not Sean Connery or Elizabeth Taylor. This volume is complete and self-contained.
The three books were later taken over by Sphere Books and (despite their size and weight) issued in paperback, but Sphere is now part of the Little Brown Group. Their website has our award for the Least Helpful Website, but our extensive searches on it have failed to find any trace of the three books. (If you search for 'David Shipman' you get books on Harold Shipman, the serial killer!) So we conclude that all the volumes are now out of print.
This is a large and heavy book and would cost a fortune to send abroad. If you are outside the U.K. and are thinking about buying it, please email us first on enquiries@monkshillbooks.co.uk and we will quote a price for postage.
£10.75
(FREE UK Mainland delivery)
Click to enlarge images below