Nautical
Books >
Nautical
>
THE WHALER AND THE PRIVATEER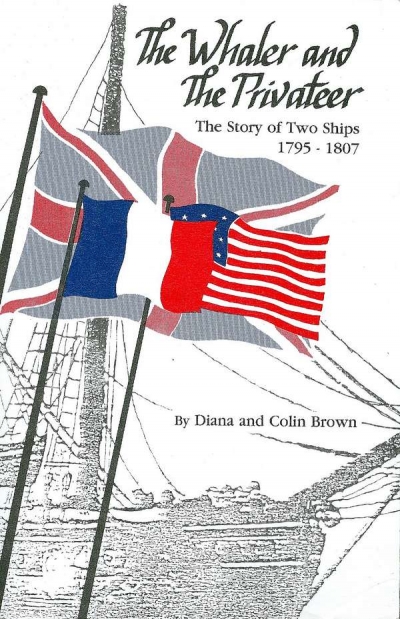 Brown, Diana & Colin
THE WHALER AND THE PRIVATEER
The Story of Two Ships 1795-1807 (Based on the Journals of William Morris and William Mann), b&w illustrations from paintings, plans, maps and portraits, reproductions of contemporary documents, folding chronology and further chronologies in appendices, glossary, bibliography and index, xxii & 275 pp, paperback, covers a little bruised in places but spine uncreased, a few corners of pages bent, otherwise in very good condition, Letter of Marque Press (Nantucket, Massachusetts, USA) 1993
22.8 x 14.3 cm, 490g, ISBN 0 96382 080 X
That is, during the period of hostility between Britain and France, when British privateers would have regarded French whalers as fair game. See the description below from the book's rear cover and from the book's introduction. William Morris was first mate of the whaler, and William Mann was the ship's carpenter on the English privateer.
Only ever published in paperback.
The publisher appears to have been owned by the authors, but searches on the internet lead us to believe it is no longer operating. The book is therefore out of print.
£12.50
(FREE UK Mainland delivery)
Click to enlarge images below