Plants & Botany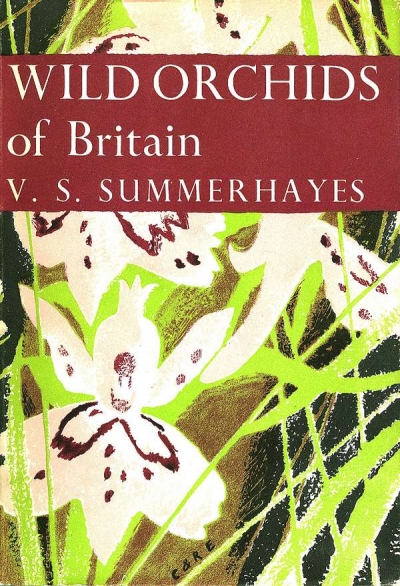 Summerhayes, V.S.
WILD ORCHIDS OF BRITAIN
With a Key to the Species, Collins New Naturalist series, numerous photo plates (most in colour, a few in b&w), line-drawings and diagrams in text, distribution maps, glossary, bibliography and index, xviii & 366 pp, green buckram cloth in d/w, edges of d/w a little rubbed, otherwise in very good condition, Collins 1951
21.5 x 14.4 cm, 850g, no ISBN
See the description below from the dustwrapper flap.
Like many books of its era, this copy seems to have been protected by a brown paper cover, as there are faint Sellotape marks on the endpapers. The cover has long since disappeared, but it has done a good job of protecting the dustwrapper underneath.
Unlike many of the voumes in the New Naturalist series, this book was never revised, though reprinted several times.
£10.75
(FREE UK Mainland delivery)
Click to enlarge images below