Military History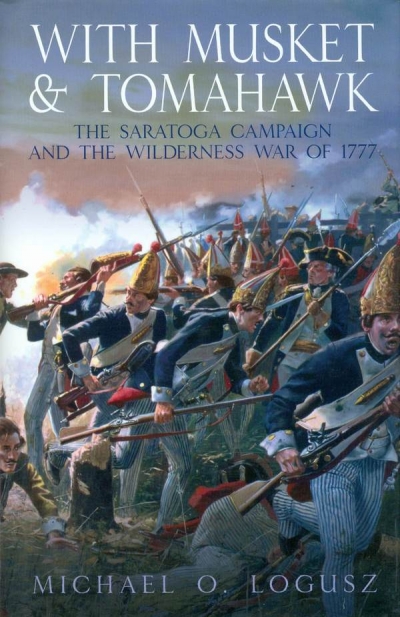 Logusz, Michael O.
WITH MUSKET AND TOMAHAWK
The Saratoga Campaign and the Wilderness War of 1777, b&w illustrations from paintings, photos of modern re-enactments and drawings, maps and battle-plans in text, notes, bibliography and index, vi & 418 pp, black boards in d/w, very slight spotting to closed top edge of pages, otherwise in very good condition, Casemate Publishers (Newbury, Berkshire) 2010
22.8 x 14.1 cm, 840g, ISBN 978 1 93514 900 2
That is, during the American War of Independence. See below the description from the dustwrapper flap.
Still in print at a substantial £32.00.
£12.75
(FREE UK Mainland delivery)
Click to enlarge images below