Travel
Books >
Travel
>
WORDSMITHS & WARRIORS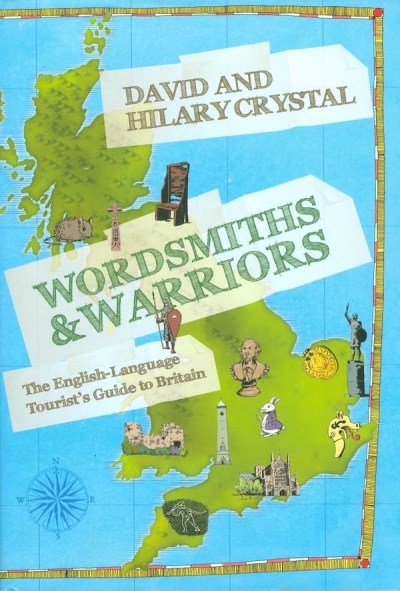 Crystal, David & Hilary
WORDSMITHS & WARRIORS
The English-Language Tourist's Guide to Britain, very numerous colour photo illustrations, coloured location maps on endpapers, short bibliography, general index and index of places, viii & 424 pp, blue boards in d/w, bottom corner of p349 creased, otherwise in very good condition, Oxford University Press 2013
24.3 x 16.4 cm, 1000g, ISBN 978 0 19966 812 0
See below the description from the dustwrapper flap, and extracts from reviews from the rear of the dustwrapper. See also the contents list giving the full list of places to visit – in an appendix the places are grouped by area so that it is easy to plan a visit. Each place has details of the nearest car parks and how to get to the interesting bits from there.
This hardback edition is now out of print, and the book is available only in paperback at £12.99.
This is a more substantial book than it might appear – it is exactly a kilogramme – as it uses glazed paper to better reproduce the colour photos. The book would cost a good deal to send abroad, so if you are outside the U.K. and are thinking about buying it, please email us first on enquiries@monkshillbooks.co.uk and we will quote a price for postage.
£7.75
(FREE UK Mainland delivery)
Click to enlarge images below